1. Is there much going on for homeschoolers in Seattle?
by Heidi W.
Oh my! Most of us SHGers struggle to protect our downtime, as there are entirely too many activities, events, classes, outings & groups for Seattle Metro homeschoolers. The state of Washington has a high number of homeschoolers, many of whom live in Seattle, so if you decide to homeschool here you would certainly not be alone. Visit the events narrative & featured events pages to learn more about SHG events.
2. What are the legal requirements to homeschool?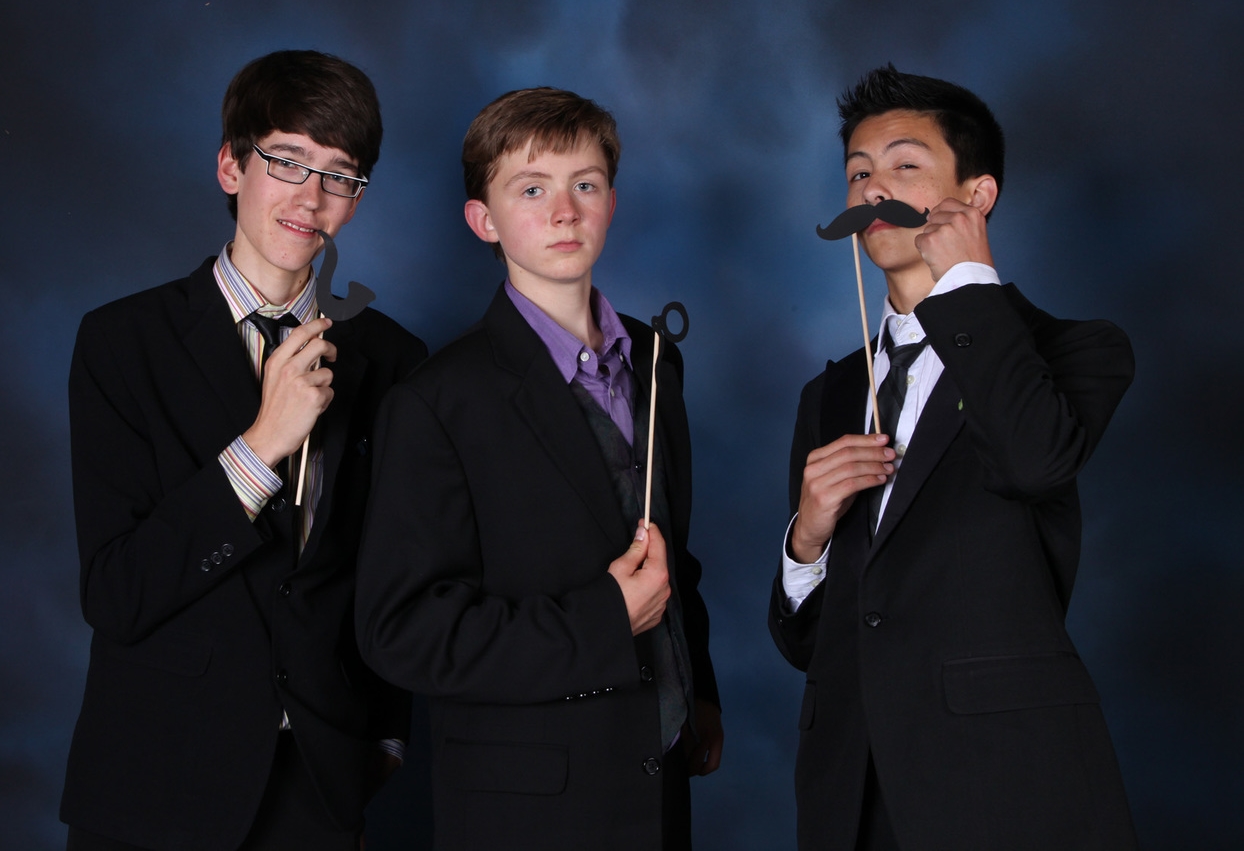 3. I'm not sure if homeschooling is right for us. How can I meet homeschooling families and ask questions?
If you wish to contact our Newcomer Welcomer to see if there are any Q&A's planned or to attend a public park day, please e-mail: seattlehomeschoolgroup@gmail.com
4. What is the experience of a family who withdraws their child from school in order to homeschool?
by Maggie K.
After two years of his asking if we could homeschool, we finally took the plunge.
It's been the best choice we ever could have made. Don't get me wrong—I'm not antischool or anti-teacher. I've been an educator for twenty-two years. I've taught in public schools, private schools, and was a Waldorf teacher for a while. Now I'm a homeschool mom with a part-time business doing tutoring, test prep, and homeschool assessments. It's a major lifestyle change, but it's so worth it. Ironically, on the social front, Henry's more active and involved that we ever had time for when he was enrolled in school. He's engaged in the community, taking music classes, participating in sports, doing volunteer work, and having fun with Seattle Homeschool Group.
Of course, I make sure he gets time to deepen his basic skills of reading, writing, and math. (I can't quite shake the teacher impulses.) But now, if he wants to study nanotechnology, I don't stand in his way. A few months ago, he decided he wanted to learn about filmmaking. In the process, he discovered that in order to make a good film, you need to start with a good screenplay, so he took it upon himself to learn how to write one. He has ownership of his education. And really, what is more important than helping your children fulfill their interests, their passions, their education, and their destiny?
5. How might a family homeschool with both parents employed?
by Laura G.
Our family's solution was to hire a part-time nanny. She takes the children on outings and to the park, reads to them, and generally is a fun friend they can look forward to seeing several days a week. She also helps with the dishes, laundry, and straightening up. I am able to get my work done without much distraction, plus exercise and do a few other things for myself. Because my personal needs are being met I've been able to remain cheerful when my partner needs to put in extra hours. And I am grateful that my kids have a wonderful time with their nanny. It took some looking (and some luck) to find a good match for our family, but the situation has worked out very well for us.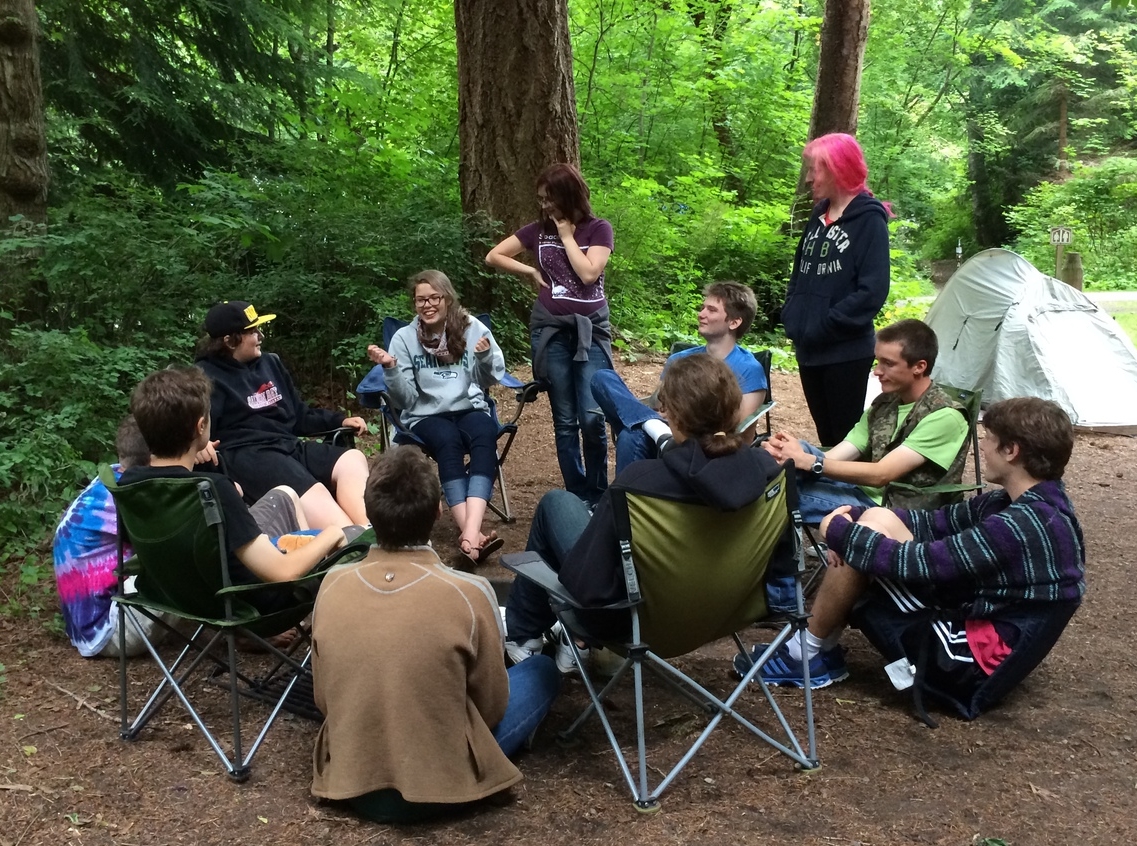 In my personal opinion, it is very difficult to homeschool in a two-income household without some kind of help. You and your partner may be able to arrange your schedules so that the children are with one of you all the time, but it can be a big strain to have no time to oneself outside of work, or time to get the housework done, or time to be alone as a couple away from the house. While I accepted this arrangement when my children were little and found time away from me miserable, sustaining it until the kids were old enough to be left alone in the house was more than I was willing to handle. I know several moms who don't work but want their kids in school so that they can have some time alone and pursue their own interests.
Making the decision to homeschool and work means less time to yourself. Most of the time you are away from your kids you will be working. When you are at home, you will be trying to fix meals, clean up, and facilitate learning. You won't be relaxing much. You have to be honest with yourself about how you feel about giving up your "me" time so that you can homeschool your kids.
Your expectations from homeschooling will also influence how you balance employment and homeschooling. In our family, we don't try to follow a specific curriculum or meet particular learning objectives. We provide a lot of books and playtime with friends, go with the children's interests, limit screen time, feed them nutritious food, and make sure they get plenty of sleep and exercise. Then we trust that they will learn and grow well according to their individual needs. We accept that we have limited energy and tight schedules and may not be able to avail ourselves of every opportunity or take every class or go on every field trip. We feel confident in our homeschooling choice. We believe that our children are healthier and happier being at home, even if they don't have all the stimulation one might find in school.
One advantage to employment is that you get enough opportunity to express yourself as an active adult that you relish the simple pleasures of home and family. I really look forward to a day with my kids with nothing to do and nowhere to be. If you feel inclined to homeschool and think you can't because you and your partner are employed, I encourage you to go for it. It is possible and even delightful to work for money while schooling your children at home.
6. What is it like for a single parent to homeschool?
by Kathy C.
Passion and living in the present guide me in homeschooling as a solo parent. The saying "one day at a time" has helped me greatly as, after four years, we are still here homeschooling and loving every minute.
I find the biggest struggle for me is in the childcare area. I imagine there might be some ease if one is able to work while the other parent cares for the children. I have shared childcare with other homeschooling families but mostly we hire our own care providers.
I try to stay open and creative with finding childcare solutions that are a good fit for us.
And I continue to network with other families and to be open to new visions of how to fulfill my passion for homeschooling.
We live simply and focus on low-cost or free activities to enable me to work as few hours as possible in these years. We take advantage of free museum days or free activities in the community. We belong to SHG and get together for fun activities that we or others plan. We have so much fun I cannot imagine another way.
I have also recognized some fears I hold. Do I have the time to provide what my child really needs to learn? Am I doing this right? These fears ease some when I witness one of those magic math or reading connections, or when I find my child is teaching me things that I either forgot or that are brand new to me. When I feel truly connected and am listening to both of us, it feels like we are right where we need to be.
If you are a solo parent and have discovered that homeschooling seems to be the right path for your family, I would encourage you to examine all your options before giving up that dream. Is it hard and challenging? Yes, sometimes. Do I have much free time for myself and get to go to Mom's Night Out? No, but I take advantage of the moments when my child is engaged in some activity and do my thinking and not thinking. I have also found freedom in letting go of thinking that I "should" be able to do this or that, or "if only things were different." By holding the passion for my son and for homeschooling in my heart, I have become more free and open to accepting our lives being exactly where they are right now.
7. Some parents choose to homeschool their children because of medical reasons. What are the advantages?
by Jennifer T.
Homeschooling is a great option for children with medical issues that require constant supervision or timely administration of medication. Many parents whose children suffer from diabetes, severe food allergies, immune-related disorders, or other conditions that require vigilance find it difficult to choose schools where a full-time nurse is not available. Moreover, teachers can often feel burdened with taking over the duties that were once dealt with by medical staff. There is often a fine line between wanting to empower your child to meet any challenge and the stress of having them deal with a medical issue during school.
We first decided to homeschool our daughter, now 8, due to her severe food allergies.
Our family is much less nervous about my daughter's allergies since we can easily monitor her activities and surroundings. She also does not feel as keenly anxious in social settings as she has been in a classroom setting. I feel that homeschooling has a positive impact on my daughter and how she deals with her condition.
8. My child is still a baby or toddler. Would it be appropriate for me to participate in SHG?
by Shannon M.
Whether you're still considering homeschooling as an option or you're already committed to the idea, it's worthwhile getting involved with SHG. I started participating when my son was about 18 months old and there have been two main advantages for me: meeting other parents with children my son's age, and benefiting from all the information and activities available through SHG.
We attend the playgroup for the "small folk" of SHG, where the kids range from a few months old to about age 4. Knowing I wanted to homeschool, it was important to me to start connecting with other homeschooling parents and for my son to meet other kids with whom he could form lasting relationships. Although he knew other kids his age, they were all eventually going to end up in daycare, preschool, and school, and then he wouldn't see them very often.
The playgroup has worked well for us. It's held in an indoor space, like a library meeting room or community center, so that parents have time to chat without having to run around after our children like we would if we were at an outdoor playground. Everyone brings a few toys to share and we spend an hour or two playing and talking. My son and I both enjoy it.
Although my son is too young for some of the activities SHGers arrange, we have taken advantage of a few. I love the fact that anyone can plan an event and invite others to join in. The range of options is astonishing, from a visit to a pumpkin patch to a tour of a firehouse to an afternoon of making mud pies in someone's backyard. And if I want to plan something specifically for toddlers, I can always do that and be assured that lots of other people will join us!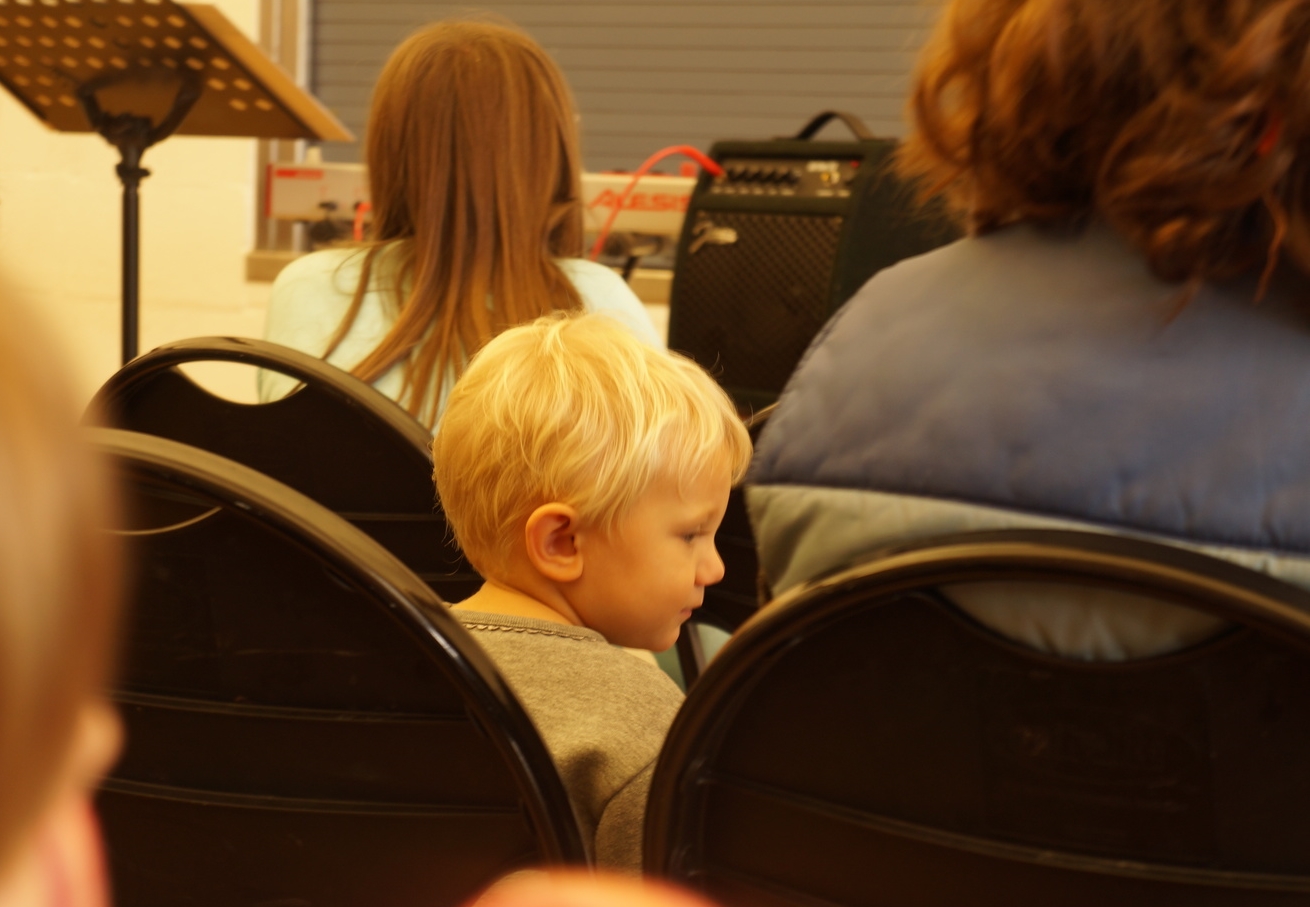 And last, but not least, I read the SHG Yahoo group e-mails every day to see what new information and activities are posted. I have learned a tremendous amount about what it's like to homeschool in Seattle, what resources are available, and what the politics are. I've visited many websites SHGers have recommended that I probably never would have found on my own, everything from Google Earth to a math game site to how-to sites for kid projects. And I can post any questions I have and get lots of answers from other homeschooling parents.
Now that my son and I have made friends with other homeschoolers and I've learned a lot about homeschooling from people who are already doing it, I feel like I'll be completely prepared and confident filing that first "intent to homeschool" form when the time comes!
So don't be shy, join us. We love to see new small folks!
9. Are younger siblings welcome at SHG events and activities for older children?
by S. F.
Younger siblings are welcome at most of SHG's events and activities. Whether at park day, or any other gathering, you will often see babies in slings, napping toddlers, and nursing little ones. As the older children learn to nurture the younger ones and be good role models, the younger ones in turn gain so much from being around older children and observing what they do. Having younger children need not stop you from enabling your older children to participate in events and activities. Even if your children are very young, it is worth bringing them to park day for instance. It is so delightful to see older children pushing little friends on the swings and playing with them.
Many of us know, however, that it can sometimes be a challenge to accommodate the needs of older children and younger siblings at the same time. When it comes to activities, there are often ways to overcome these issues. For example, when we first started participating in SHG, we attended park days for the benefit of my older child; however, we always had to leave early so that my nursing toddler could take a nap. This made my older child very unhappy as she would have preferred to spend the entire afternoon at the park. I got around the problem by arranging with other families in a similar situation to meet at an earlier time. This allowed for more hours at the park and an older child a little less reluctant to leave at the agreed time.
In the case of field trips that are limited to children over a certain age, the age restrictions specified by the organizer must be observed. There have been times when I have not wanted my older child to miss out on a field trip she would enjoy just because my younger child could not attend. Among the many possible solutions, here are a few I have tried successfully:
- Arranged with another homeschool family in a similar situation to meet at the field trip site and played somewhere nearby with the younger children while the older children go in with the other family.
- Dropped off my older child at the field trip with another parent in charge.
- Dropped my younger child off at a play date while I take my older child.
In the case of Teen Group activities, younger siblings are also welcome to attend. They are asked, however, to stay with their parents or other younger children who may be there. This is to allow teens the opportunity to talk about any subjects or issues that concern them, which they may not wish younger siblings to overhear. The gatherings are an opportunity for the teens to be able to focus on one another away from younger children and their privacy should be respected. Parents with younger children can check in with one another to find out whether their younger ones will have friends to play with and also bring activities to occupy them.
Being able to include younger siblings in almost everything we do is one of the joys of homeschooling. Unlike school, where children are segregated by age, homeschooling provides more opportunity to interact with children of all ages and, as there are always so many parents around, with adults too. Our children are arguably better "socialized" than many school children who find it difficult to converse with anybody other than a same age peer. In a homeschool group people can make friends as families, adults and all ages of children included.
10. Are there any bilingual or bicultural homeschoolers in SHG?
by Corey H.
Quite a few families in SHG are raising their children multilingually and multiculturally.
In fact, homeschooling is an ideal way to strengthen and support the bonds a family has with its second language and culture.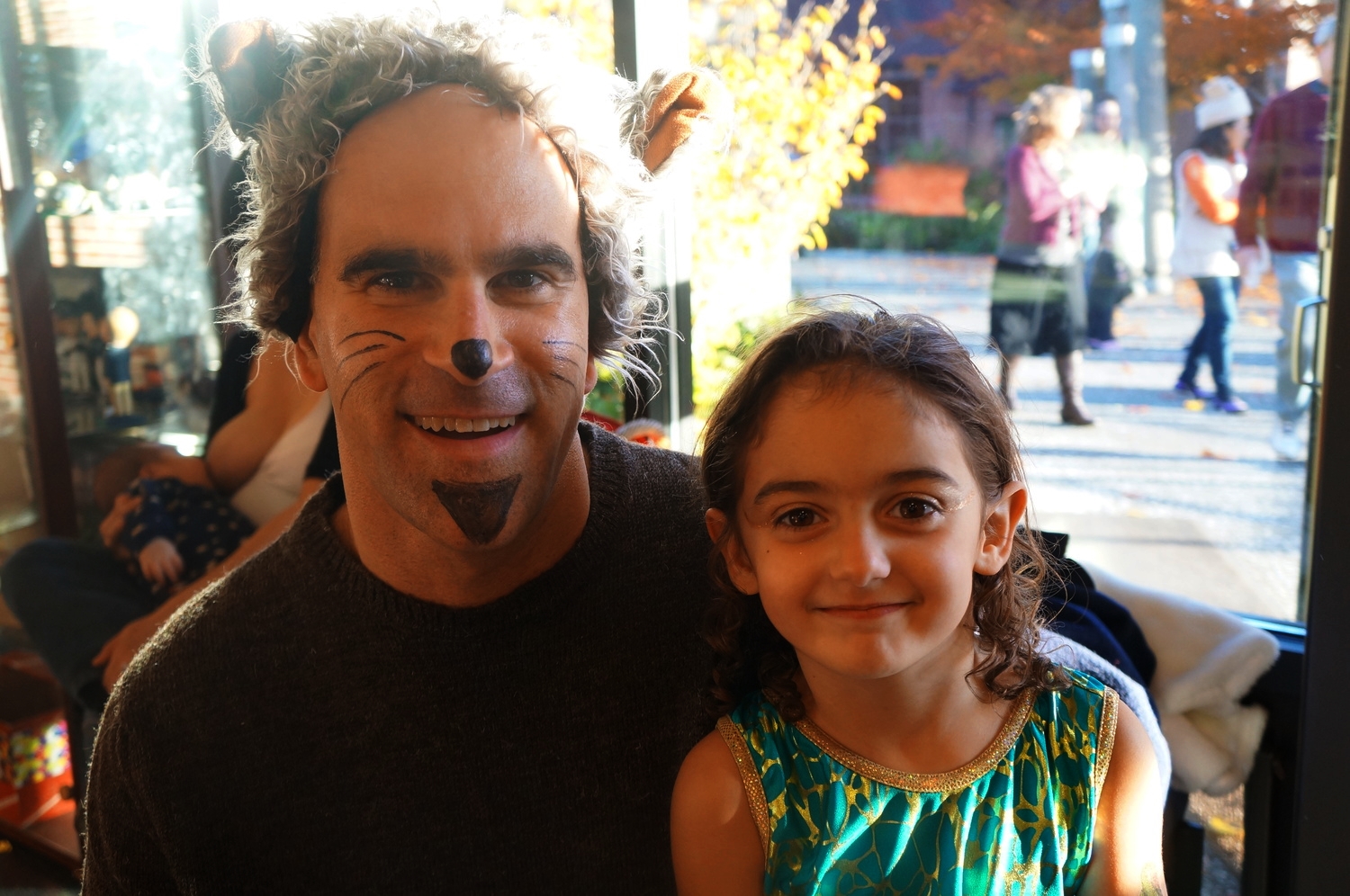 Often bilingual or bicultural homeschooling families, especially those with young children, are worried that their chaildren will not receive enough exposure to the English language and American culture. This usually need not be a concern since our surrounding community has a very powerful influence over our children. However, to help ensure adequate exposure, families can participate in SHG activities and events. As children get older and form friendships, they will spend individual time with other children, which will strengthen their language abilities in English and help them learn the American habits and customs of their peers.
Some families are also concerned that their homeschooled children won't receive enough exposure to families of other backgrounds. However, with the array of nationalities, ethnicities, and languages in SHG, families are continually learning about language, culture, and diversity from one another.
Bilingual Homeschool Group are not homeschooling their children full-time. Instead they are providing second language homeschooling with their children after school and on weekends.
Even if your family doesn't speak a second language at home, there are many opportunities for learning a second language and keeping it alive with other SHG families. With the diversity of language and culture in SHG, you are bound to find others who are interested getting together to learn with you.
11. I want time and space for my kids' interests and creative play, plus more quality-time all together. Might homeschooling be right for me?
by S.I.G.
I first considered homeschooling because of the possibility of my family continuing to have meaningful experiences together in our every day life. I wanted to make time and space for my kids to explore their deep interests and to play and create at home and in the world. Right now my kids are still quite young, seven and five, and we are finding our way and discovering so much about the best ways to live and learn as a family. Most days I take photographs of things like our dining room table full of books and projects and snacks, my two kids leaning over their work or smiling at me where I stand on a chair to capture the whole messy picture. I lag behind on a hike or play-date to frame my kids in the bigger world of nature or community. I snap a quick image of my husband walking through a museum with the kids, listening to their thoughts. This is part of documenting our work, but the impetus behind my picture taking is something more than remembering homeschool and childhood. I am standing back to notice the moment, our time together. These are our days together.